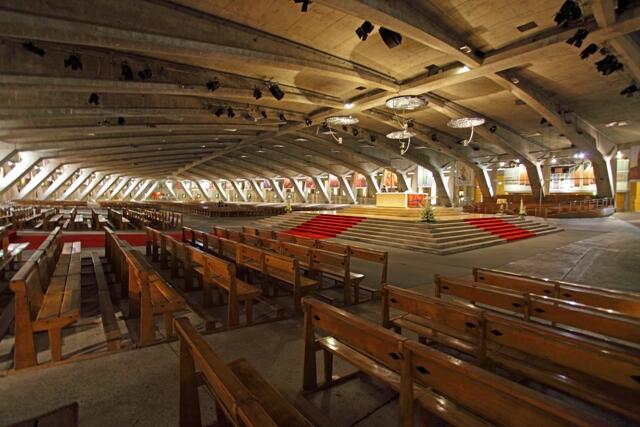 BASILIQUE SOUTERRAINE SAINT PIE X
Historical sites and monuments,
Basilica
in Lourdes
The Underground Basilica of Saint Pius X has a surface area of around 12000m².
Its plan is an oval measuring 201 metres by 81 metres.

This basilica, which has a maximum capacity of 25000 people, was consecrated on 25 March 1958 for the centenary of the Apparitions by the future Pope John XXIII.

It is decorated with 39 paintings depicting various saints and blessed people, and also by 52 gemmaux.