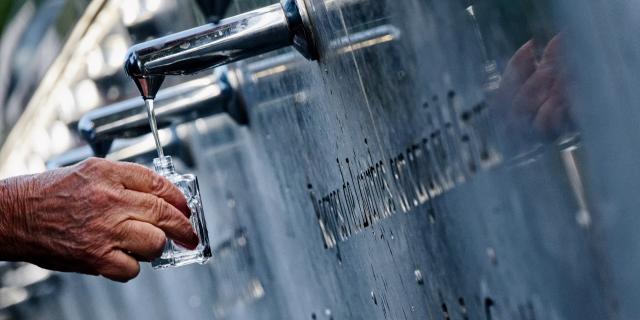 A powerful symbol
of Lourdes
The fabulous story
of Lourdes water
Bernadette Soubirous acted on the instructions of Our Lady on the day of the ninth apparition, on 25 February 1858. She said to the young girl: "Go and drink from the spring and wash yourself there". Bernadette then discovered a muddy spring that no-one had known was there until that point. The precious Lourdes water comes from that spring.
The Sanctuary taps
On contact with this water, several residents of Lourdes and the surrounding area were "miraculously" cured. Ever since, Lourdes water has been supplied to the Sanctuary's taps. It's free of charge and easy to access, and many pilgrims are keen to bring some back home. Its miraculous nature is down to faith. This is not holy water as it's sometimes called: the water from the Spring can only be blessed by a priest.
Aller aux piscines et ramener de l'eau
Aller aux piscines et ramener de l'eau
Useful info
Plan your visit
The Sanctuary of Our Lady of Lourdes:
Avenue Mgr Théas
Sanctuaire ND de Lourdes
65100 LOURDES
Parking:
There are several parking areas available near the Sanctuary.
By train
If you are coming by train, Lourdes station is about 1 kilometre away from the St. Michael's Gate entrance to the Sanctuary.
By bus
Take the L4 or L5 bus.
Nearby
Visit the sanctuary
The Sanctuary of Our Lady of Lourdes covers an area of 52 hectares. Within the Domain, you will find 22 places of worship. Some of these gathering places really must be seen if you want to make the most of your visit. From the Massabielle Grotto to the Church of St. Bernadette through the Basilica of Our Lady of the Rosary, set forth to discover the Sanctuary and its history.
Take it further
Other places to visit