Introduction to golf at
Lourdes Pyrénées Golf Club!
No need to feel self-conscious! This pursuit really is accessible to all, amateurs and seasoned players alike. You just need a pair closed-toed, flat-soled shoes. The activity involves a 3-hour introduction to golf on a 9-hole course with a pro. Hop into the golf cart and get going!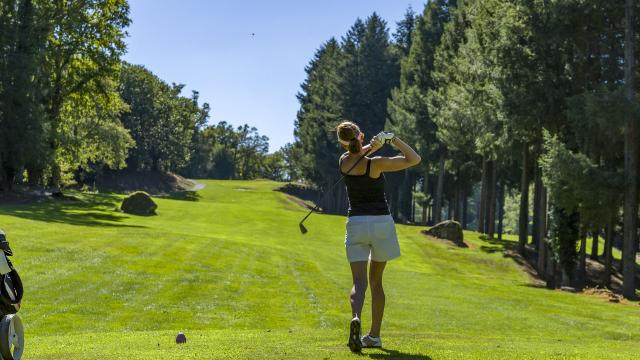 On the driving range…
Start with a warm-up on the driving range (the area for learning and practising), with a bucket of 20 balls. Strike the ball and challenge yourself to reach the targets: 20, 50 and 100m!
After hitting the ball a few times, you'll master the swing and can set off to practise on the putting green, putter in hand.
After another ride in the cart, you'll be at the 9-hole course.
Now things are getting serious: you first need to study the gradient of the terrain, visualise the trajectory and get started. You will brave all the obstacles, including bunkers and changes in elevation. Out in the country, in the middle of a forest of resinous trees by Lourdes Lake, you are sure to enjoy a sporty and fun afternoon.
Useful info
Plan your introduction
Take it further
Other places to visit